Ask The Lawyer By: Daniel A. Gwinn, Esq. – No Fair?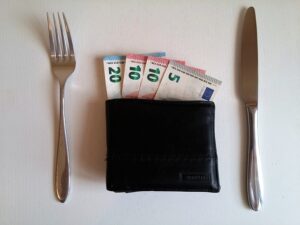 Image by Peter Stanic from Pixabay
HEADLINE: NO FAIR: WEALTHY WIFE USES UNEMPLOYMENT BENEFITS FOR PRICEY DINNER
QUESTION: Some friends and I were ordering dinner at an expensive restaurant — a little more expensive than I would have liked. When one friend saw me hesitating over the menu, she laughed and said, "Order what you want! The state will pay for it!" She explained she was getting $1400 a month in unemployment benefits — she was laid off from her most recent job — and she really doesn't need the money. Her husband, an oncologist, makes like a million a year. It was nice of her to buy dinner, but isn't there some kind of income test for receiving unemployment benefits?
ANSWER: No, there is no such test. Unemployment benefits are not based on need. And, as unfair as that might seem, there are policy reasons for giving benefits to everyone who is eligible — those who meet the agency's previous earnings requirement, who were laid off, are able and available to work and are looking for full-time work.
The purpose of Michigan's Employment Security Act (MESA), which established the unemployment insurance agency, is "to safe guard the general welfare by dispensing benefits to ameliorate the disastrous effects of involuntary unemployment." To help people who are hurting financially after losing a job, the Unemployment Insurance Agency tries to get benefits to them as quickly as possible. This means some recipients are not qualified for the benefits they receive: The Agency verifies information and responds to challenges after benefits are approved. (Unfortunately, since verification can be a slow process, some recipients discover long after they received benefits that they were not eligible and must pay them back.) Creating a means test could slow the process down and deny many unemployed workers funds when they might be desperately needed.
Disqualifying an individual from receiving benefits based on a spouse's income would also be a questionable policy decision. Although husbands and wives are now more likely to have similar earnings, in the majority of American marriages men continue to be the primary or sole breadwinner, according to recent report from the Pew Research Center. If employers were not required to pay unemployment insurance for workers with a high joint income, they might be tempted to select those workers — mostly women — for layoff.
Making workers ineligible for benefits based on a spouse's income also assumes that the higher-earning spouse shares the wealth, which is not always the case.
That said, the number of millionaires receiving unemployment benefits skyrocketed during the pandemic. More than 19,000 people who earned at least $1 million collected benefits in 2020, a figure that included 4,500 who earned between $5 and $10 million, and 229 who earned more than $10 million, according to IRS data. (In 2010, just 3,000 millionaires claimed benefits; in 2014, no millionaires received unemployment.) Although the amount of jobless aid received by millionaires in 2020 is high — an estimated $264 million — that sum represented less than one percent of all unemployment benefits paid that year.
Still, the idea of wealthy Americans collecting benefits intended to help those who are in need does not sit well with everyone. Two senators, Joni Ernst (R-Iowa) and Jon Tester (D-Montana) have attempted to stop the practice. They introduced a bill late last year that would have made anyone earning $1 million or more ineligible for unemployment benefits. But passage of that bill is a long shot: It was referred to committee the same day it was introduced, and there it has remained.
So, your friend is not breaking any law by accepting unemployment benefits for which she is eligible. And, if she wants to share those benefits with a friend who cannot easily afford a pricey dinner, that may not be the worst choice she could make.
The lawyers at GWINN LEGAL PLLC are experienced attorneys and are happy to answer your questions. Give us a call for a free initial telephone consultation about your legal needs. For consideration of your questions in our web column, please submit your inquiry on the "Contact Us" page of our website at www.gwinnlegal.com.
Information provided on "Ask the Lawyer" is current as of the date of publication. Laws and their interpretation are subject to change. The material provided through "Ask the Lawyer" is informational only; it should not be considered legal advice. Submitting a question to "Ask the Lawyer" does not create an attorney-client relationship between the person submitting the question and GWINN LEGAL PLLC. To view previous columns, please visit our website.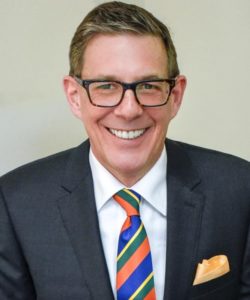 ASK THE LAWYER
By: Daniel A. Gwinn, Esq.
Attorney and Counselor at Law
GWINN LEGAL PLLC
900 Wilshire Drive, Suite 104
Troy, MI 48084
(248) 970-0310
(248) 970-0311 facsimile
[email protected]
www.gwinnlegal.com