Ask The Lawyer By: Daniel A. Gwinn, Esq. – Is it legal to do this?
Did 'natural' hair lead to unnaturally poor treatment on the job?
QUESTION: I am a Black woman with natural hair. I used to straighten it for work, but when I read that hair straighteners have been linked to an increased risk of cancer, I decided to wear it in an afro. My supervisor joked that alI I needed to complete the look was a BLM T-shirt. Since then, a position that I thought I had a good chance of getting was given to a less experienced woman who wears her hair in a sleek bob. I feel like I've been discriminated just because I don't wear my hair in a White style. Is it legal to do this?
ANSWER: In Michigan, discriminating against workers on the basis of "natural" hairstyles, such as braids, dreadlocks, twists and Afros, is not against the law – for now.
In February, state Sen. Sarah Anthony reintroduced a bill that would amend the Elliott-Larsen Civil Rights Act to forbid such discrimination – she first introduced the bill in 2019 and then again in 2020 without success. While the bill has been referred to the Committee on Civil Rights, its chances of success are higher than in the past. Democrats now control the legislature, and denying workplace rights because workers wear hairstyles suitable for their hair type is increasingly viewed as a form of discrimination.
Proponents of the bill claim it is needed to prevent workplace discrimination that results when employers favor workers who wear hairstyles — like a sleek bob — that are often hard to achieve for many Black Americans, without resorting to damaging chemical straighteners and hair irons.
When the bill was first introduced about four years ago, California was the only state to prohibit discrimination based on hair styles. Now, some 20 states have passed some version of the law, known as the CROWN Act (Creating a Respectful and Open World for Natural Hair).
A 2020 study by researchers at Michigan State University found that Black women with natural hairstyles "were perceived to be less professional, less competent, and [were] less likely to be recommended for a job interview that Black women with straightened hairstyles and White women with either curly or straight hairstyles." Black women with natural hairstyles also received more negative reviews.
Another study, commissioned jointly by Dove and LinkedIn, found that 41 percent of Black women changed their hair style from curly to straight for a job interview. In addition, 20 percent of Black women age 25-34 had been sent home from work because of their hair style and nearly half of the women in that age group had felt pressured to wear their hair straight for a company headshot. Black women with "coily" or textured hair were twice as likely to experience microaggressions in the work place as Black women with straighter hair.
While Michigan has not yet passed a law against hair discrimination, Ann Arbor adopted a version of the CROWN Act in 2021.
So, unless you live in an area in which it is illegal to discriminate based on ethnic hair style, you may have to smooth down your Afro, or look for a more enlightened employer.
The lawyers at GWINN LEGAL PLLC are experienced attorneys and are happy to answer your questions. Give us a call for a free initial telephone consultation about your legal needs. For consideration of your questions in our web column, please submit your inquiry on the "Contact Us" page of our website at www.gwinnlegal.com.
Information provided on "Ask the Lawyer" is current as of the date of publication. Laws and their interpretation are subject to change. The material provided through "Ask the Lawyer" is informational only; it should not be considered legal advice. Submitting a question to "Ask the Lawyer" does not create an attorney-client relationship between the person submitting the question and GWINN LEGAL PLLC. To view previous columns, please visit our website.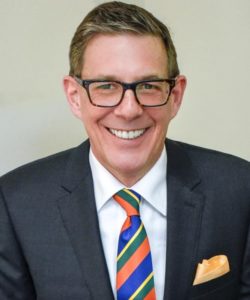 ASK THE LAWYER
By: Daniel A. Gwinn, Esq.
Attorney and Counselor at Law
GWINN LEGAL PLLC
900 Wilshire Drive, Suite 104
Troy, MI 48084
(248) 970-0310
(248) 970-0311 facsimile
[email protected]